Savour The Taste of Home with Ah Ge's Pies
All of our products are made in the London, UK.
The people love our pottery and we love them :)
Each piece is truly unique and one of a kind.
Domestic shipping is free when you spend over $50.
Savour The Taste of Home
with Ah Ge's Pies
Welcome to Ah Ge's kitchen. It's no secret that our traditional pies are a labour of love, filled with the combination of our joy for cooking and the local culture.
Sink your teeth into our buttery ShortCrust Pie, made with succulent pieces of meat that are bound to bring back fond and nostalgic memories. An old time flavour that tastes just like Mum's cooking.
About Ah Ge Li Nanxing's Pie
This new creation is now a reality, brought to you by Ah Ge Li Nanxing! After months of painstaking R&D, the veteran celebrity is finally set to launch his own series of pies with a twist. Besides the assam fish pies, there are also the beef rendang and chicken rendang offerings.

Beef rendang, chicken rendang and assam fish are three favourite dishes of Ah Ge, who spent his formative years in the kitchen cooking with his Peranakan grandmother. Bound to remind you of your loved ones' cooking, each pie evokes a taste of nostalgia and brings comfort. Each filling is encased within a buttery and flaky crust. Able to fill the bellies of one to two persons, each pie makes a quick, fuss-free meal!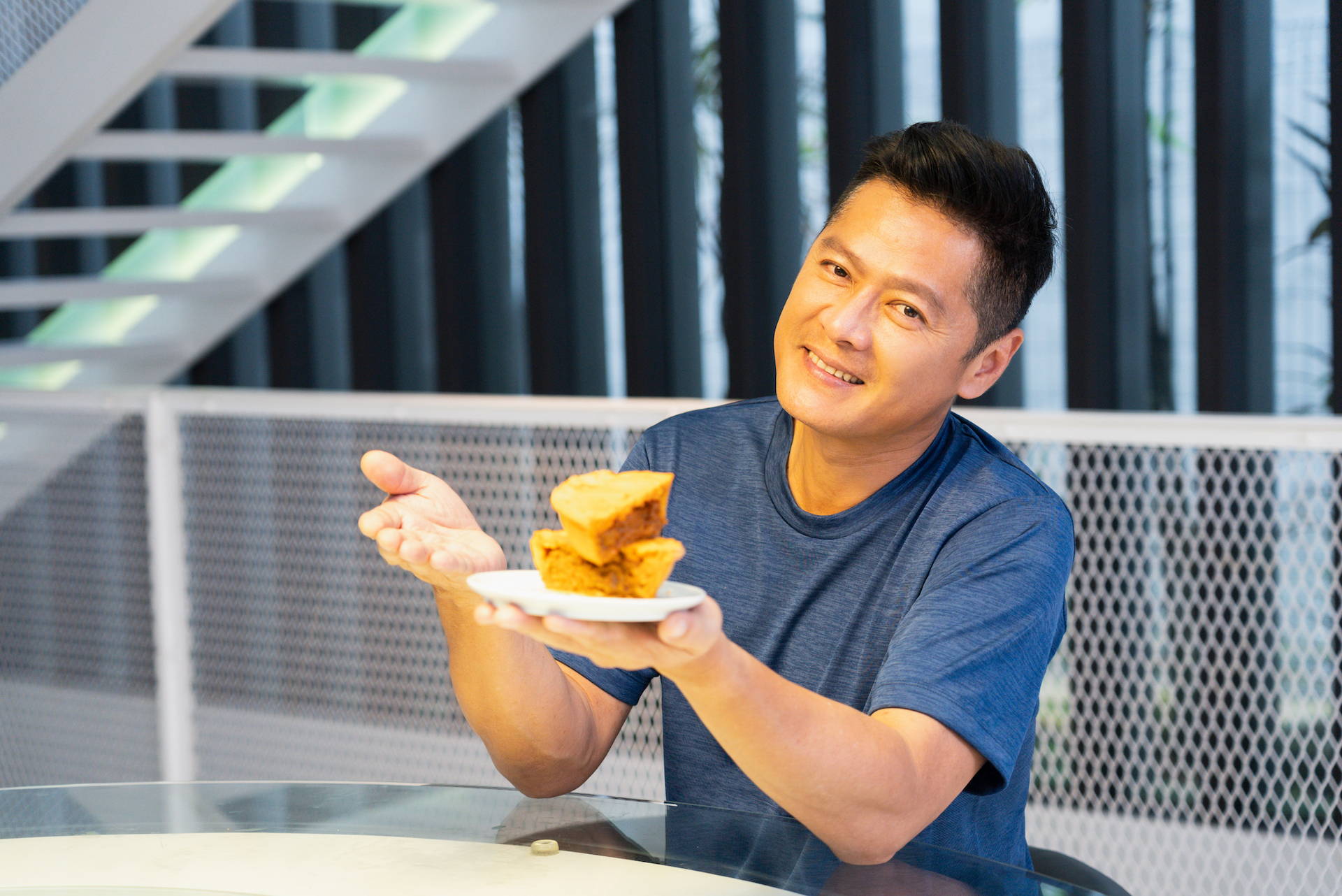 Made In Singapore
With The Freshest Ingredients
Ah Ge's Pie is a wonderful combination, packing a punch of robust flavours in every bite. Each classic mouth-watering dish is made with only premium ingredients, no additives, preservatives or artificial flavouring.
From Generations to Generations
Growing up in a family of formidable Peranakan cooks, Ah Ge's Pie is lovingly prepared with a recipe that has been handed down through generations. Enjoy a twist on the versatile Chicken Pie, Beef Pie and Fish Pie with Ah Ge's clever use of traditional Rendang sauce.